Wilsden Village Hall is run by a management committee, the trustees of the hall, made up of volunteers from within the community. The committee meets once a month on a Monday evening, and anyone who wishes to is eligible to join. If you would like to become a member, please get in touch.
John Turton
Chair
John has lived in Wilsden for 3 years. He is retired, has been married to Annie for 39 years, with two children, two grandchildren and a dog.
He and his wife adore gardens and rolling green countryside vistas, so much that he is a member of CPRE and the Canal & River Trust. He is passionate about trying to improve the community through newbie enthusiasm and a little belligerence, focusing on improving facilities and provisions for villagers of all ages, abilities and states of health.
John is a keen runner and tries to run 20 miles a week. He has run several marathons around the world and has raised over £25,000 for charity. He is a strong believer in medical donation and has given over 85 pints of blood and has bequeathed his body to science when he dies.
David Holmes
Member
David has a long association with Wilsden spanning over 40 years since 1979, having lived around the area and moved back in 2009. He is now married to Gill and between them they have 4 children and 4 grand-children.
He was an active member of The Village Society and a founder chairman and playing member of the village squash club for 30 years until golf beckoned in 2007.
He and his wife are keen supporters of The National Trust and English Heritage and enjoy travelling and discovering places of historical note.
David has been involved with IT for many years and supports the Village Hall and Parish Council when needed.
Peter Allison
Member
I am a member of the Village Hall Management Committee as a Parish Council representative. I have lived in Wilsden for more than 30 years and when my wife and I moved to the village we wanted to be active members of the community. My first involvement was as a member of Wilsden Village Society and as a result became involved with the Village Hall. I was involved in the campaign to set up a parish council in the village and was elected as a councillor when it was established in 2004. As well as being active on Wilsden's parish council I am also a member of a number of county and national committees of the parish council. In 2015 when our Post Office closed I was an active member of the campaign to establish a Community Post Office and remain heavily involved in the day to day running. Since I retired I have had more time to enjoy bird watching both in this country and overseas.
Lisa Firth
Member
Lisa is a long-standing trustee of the village hall and a member of Wilsden Gala Committee, as well as a former leader for 2nd Wilsden Brownies. A graduate of Durham University, Lisa is an award-winning writer of women's fiction under three different pseudonyms and also runs her own graphic design business. Born and raised in Wilsden, Lisa now lives in the neighbouring village of Harden with her partner Mark.
Paul Hall
Member
Born in a small terraced house located at Wyke on the South side of Bradford,  in 1962,  I left home and moved to a house in Woodlands near Oakenshaw when I was 25.
Just over 20 years ago my wife Sally & I moved to Wilsden where we continue to live.
From an early age I was interested in being on stage, and first played Aesop at the age of 11 in a musical play at school.  This interest has continued and  I now have a small recording studio at home where I've recorded many things from songs to plays.
As an amateur sound engineer I love to facilitate others performing to the best of their ability, whether this is music or the spoken word, on stage or one of the many forms of media either on line or CD/DVD.
I hope to bring more events to the Village Hall which include performers and audiences across many genres,  to raise funds and help with community cohesion. It's a great to be involved with this much loved facility in the village.
Fun facts:
I never wear matching socks
My hair changes colour quite often
I was at the first ever Monsters of Rock festival in Donnington 1980
I have been in an episode of  "Last of the Summer Wine"
I am left handed but play guitar right handed
Lucy Golton
Member
Born and raised in Wilsden, Lucy is now a Senior Valuer for a Bradford based estate agency. Lucy is a Wilsden Parish Councillor, elected in May 2019 to serve until 2023. She is a member of the Neighbourhood Planning Working Group, The Green Spaces Committee and the Community Engagement Working Group. Lucy is also a member of Friends of Wilsden Park which aims to improve
and enhance Wilsden Park and actively promoting Wilsden In Bloom for the benefit of all residents of the village to enjoy and engage in. It liaises with the Parish Council and Bradford Council to
give all residents the enjoyment and develop new ideas, doing  practical things such as litter-picking and reporting/solving problems. The groups also hold family-friendly events and activities for residents to enjoy. Lucy is very keen on Youth work and encourages all age groups to be involved in village life. Lucy joined the Wilsden Village Hall board of trustees as a
representative of Wilsden Parish Council.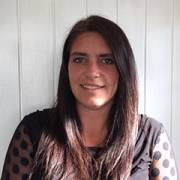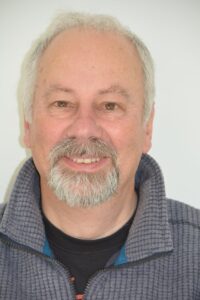 Richard Freeman
Member
In 1986 I moved to Wilsden, with my wife, shortly before the birth of our first son.  Although officially retired from British Telecom, I am still involved with my local CWU branch in the guise of Financial Secretary.
I have been a school governor since 1995, first at Denholme then at Wilsden. I joined Parkside Governing Body when it was a Middle school and have continued there since.
When Wilsden Scout Group was reformed I was asked to become Chair of the executive committee and was invited to help out on camps where I soon became known as 'Chef'. Now, after stepping down from these roles, I continue to be an executive member.
Exploring and travelling to new destinations are some of my favourite pastimes. I am a keen walker and am a member of the National Trust, Friends of St Ives and Bingley Little Theatre where I sometimes help with productions.