We have the following rooms and facilities available. Click here to view hire charges
Our Rooms
The Main Hall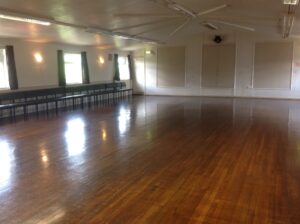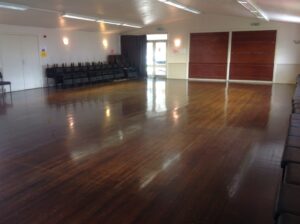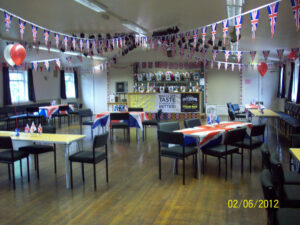 The main hall holds up to 120 people.
A bar licence is available on request, but we do need two months' notice.
The Main Kitchen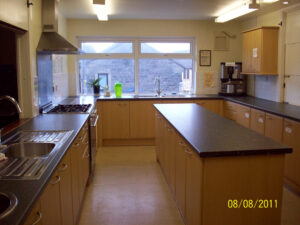 The kitchen has a 4-star rating for hygiene given by Bradford Council. There are serving hatches to both the main hall and the committee room.
Booked together, the main hall, kitchen and committee room make an ideal venue for large functions such as weddings and parties.
The Meeting/Committee Room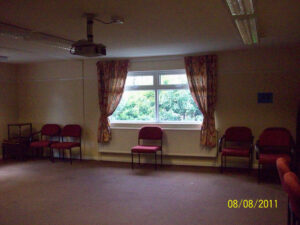 Adjacent to the main hall and kitchen. Multi-use room. Ideal for training, meetings, etc.
The Youth Club Area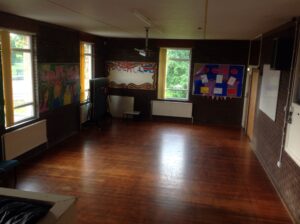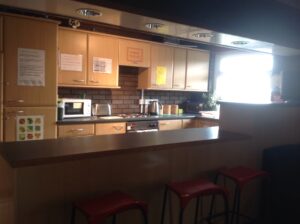 The Youth Club room is available for smaller parties and groups. It has a small adjacent kitchen area.
The Lower Hall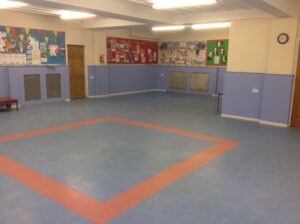 Mainly used by nursery, childcare and uniformed groups. Has its own small kitchen, breakout "quiet" room and outdoor play area for preschool children (see photos below).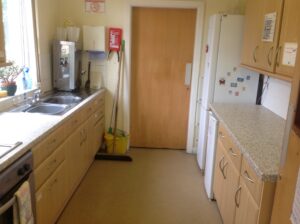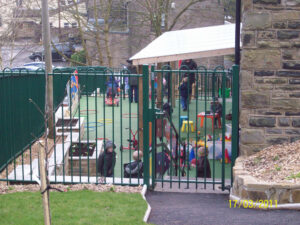 Other amenities available
Bar licence available on request, with minimum two months' notice
Recorded music licence – the hall holds a Performing Rights Society Licence (PRS) to play recorded music
Free car parking
Accessible facilities for disabled people
Baby changing facilities
Regretfully, we do not allow parties for people between 12–18 years of age.
To make a booking or enquiry, ring Milton or Paul on 01535 272786 or email WVH@btconnect.com