Wilsden Village Hall is run by a management committee, the trustees of the hall, made up of volunteers from within the community. The committee meets once a month on a Monday evening, and anyone who wishes to is eligible to join. If you would like to become a member, please get in touch.
David Holmes
Chair
David has a long association with Wilsden spanning over 40 years since 1979, having lived around the area and moved back in 2009. He is now married to Gill and between them they have 4 children and 4 grand-children.
He was an active member of The Village Society and a founder chairman and playing member of the village squash club for 30 years until golf beckoned in 2007.
He and his wife are keen supporters of The National Trust and English Heritage and enjoy travelling and discovering places of historical note.
David has been involved with IT for many years and supports the Village Hall and Parish Council when needed.
Paul Hall
Vice-chair
Born in a small terraced house located at Wyke on the South side of Bradford,  in 1962,  I left home and moved to a house in Woodlands near Oakenshaw when I was 25.
Just over 20 years ago my wife Sally & I moved to Wilsden where we continue to live.
From an early age I was interested in being on stage, and first played Aesop at the age of 11 in a musical play at school.  This interest has continued and  I now have a small recording studio at home where I've recorded many things from songs to plays.
As an amateur sound engineer I love to facilitate others performing to the best of their ability, whether this is music or the spoken word, on stage or one of the many forms of media either on line or CD/DVD.
I hope to bring more events to the Village Hall which include performers and audiences across many genres,  to raise funds and help with community cohesion. It's a great to be involved with this much loved facility in the village.
Fun facts:
I never wear matching socks
My hair changes colour quite often
I was at the first ever Monsters of Rock festival in Donnington 1980
I have been in an episode of  "Last of the Summer Wine"
I am left handed but play guitar right handed
Richard Freeman
Treasurer
In 1986 I moved to Wilsden, with my wife, shortly before the birth of our first son.  Although officially retired from British Telecom, I am still involved with my local CWU branch in the guise of Financial Secretary.
I have been a school governor since 1995, first at Denholme then at Wilsden. I joined Parkside Governing Body when it was a Middle school and have continued there since.
When Wilsden Scout Group was reformed I was asked to become Chair of the executive committee and was invited to help out on camps where I soon became known as 'Chef'. Now, after stepping down from these roles, I continue to be an executive member.
Exploring and travelling to new destinations are some of my favourite pastimes. I am a keen walker and am a member of the National Trust, Friends of St Ives and Bingley Little Theatre where I sometimes help with productions.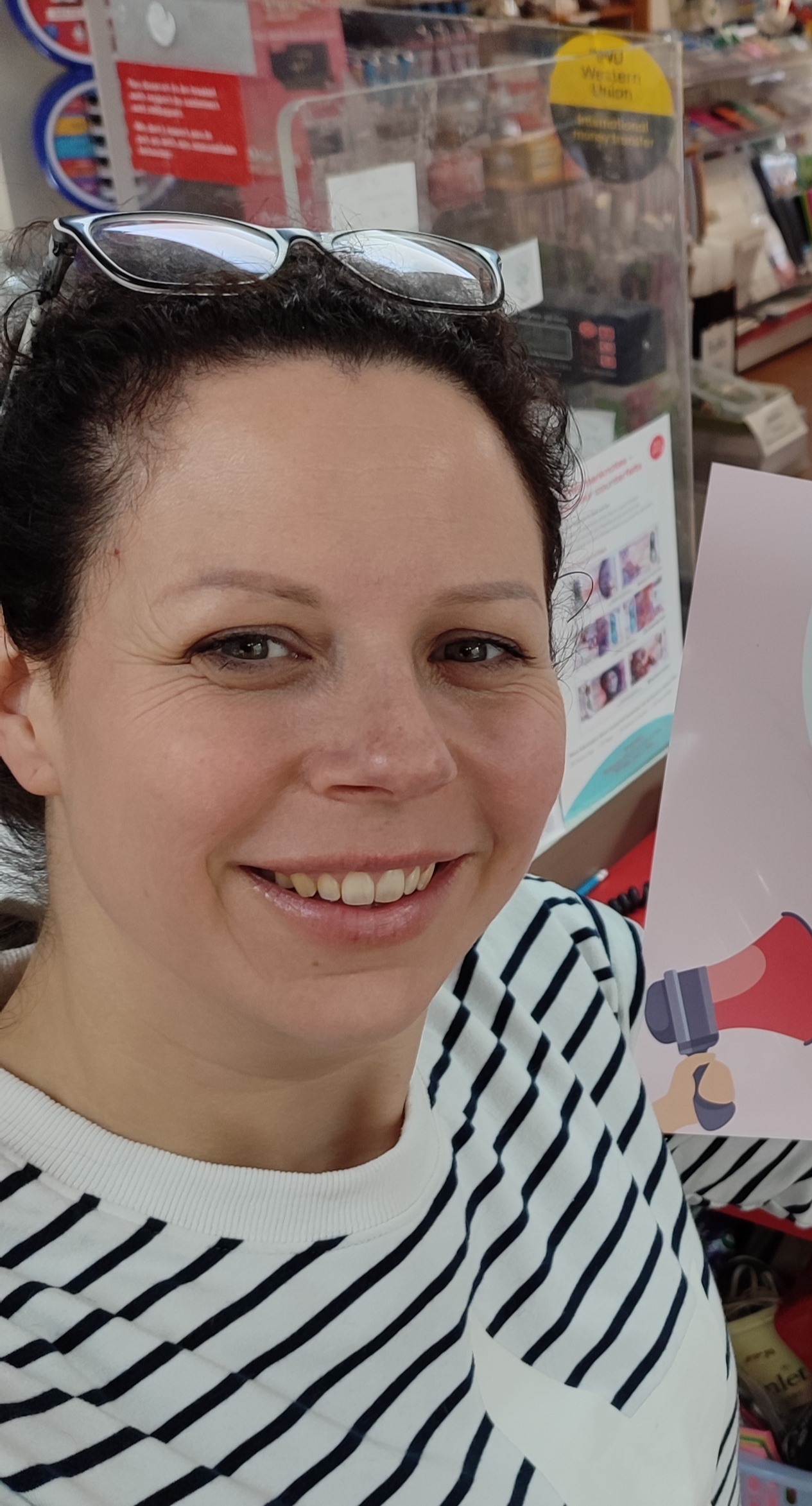 Emma Thomas
Member
Emma has lived in Wilsden for nearly a decade, having previously lived in Thornton and areas of Halifax. She enjoys supporting the strong community spirit that Wilsden is lucky to have wherever possible in her role working at Wilsden Post Office, and also as a member on the Wilsden and Harecroft Community Heroes Award committee. 
Prior to taking up her role at the Post Office, she taught at several primary schools in the area for over 13 years. She has two daughters who attend Wilsden Primary School and is married to Duncan. They share their home (and garden!) with nine chickens, two cats, two guinea pigs and several stick insects. In her spare time she enjoys a spot of wild swimming, walking in the local area and being with her family. 
Susan Scott
Member
I am a member of the Wilsden Village Hall Management Committee as a Parish Council representative. My husband Philip and I moved to Wilsden from Monk Fryston near Selby on 1st July, 2022, having lived there for 24 years and before that we were born and bred in Leeds.  We decided to move to be nearer our daughter, son-in-law and two grandchildren who live in Cullingworth.
We love our cottage and have settled in really well.   The countryside around here is so beautiful and the community spirit of the village is second to none 
I am also on the Green Spaces Committee and the Neighbourhood Planning Working Group both of which are very important for the village's future I think.  I volunteer at the Wilsden Community Post Office one afternoon a week and also at the Sue Ryder Charity Shop in Bingley which supports Manorlands Hospice.
I enjoy keeping fit, walking, eating out, going to the Theatre, going on holiday and, of course, looking after our grandchildren when I can who are 8 and 6 years of age.
All of the above keep me very busy and are helping me to get to know people in the village.