Book your place at our novel-writing workshop on 7th March!
Have you ever felt you had a novel in you? Have you tried to write one in the past and given up, or are you attempting to write one at the moment? Make 2020 the year you finally write "The End"!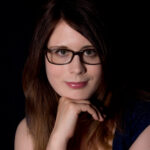 Come along to our novel-writing workshop, coordinated by local author Lisa Firth. Lisa has had six romantic comedy novels published under the pen name Mary Jayne Baker, and also writes contemporary women's fiction as Lisa Swift. Topics covered will include plotting; voice and dialogue; editing, and advice on routes to publication. Writing exercises will also be included.
At Wilsden Village Hall on Saturday 7th March, from 9am–12pm.
Tickets for the workshop are £15 each, including materials and refreshments.
Tickets are available from Wilsden Village Hall or online through Eventbrite. All money raised will go towards the upkeep of Wilsden Village Hall.