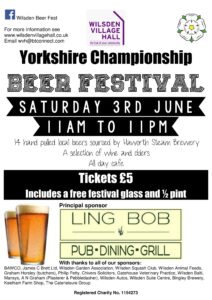 Just a few weeks until our next beer festival!
This year's event will be held at the village hall on Saturday 3rd of June, between 11am and 11pm.
Featuring 14 hand-pulled local beers sourced by Haworth Steam Brewery and a selection of wine and ciders.
This is a fundraising event for the village hall so please support it if you can.